If your former boss churned up an angry mob to force you to commit a crime against the United States — and they all brought a noose to your workplace in case they happened to catch up with you while you were hiding from them — wouldn't you maybe hold a grudge?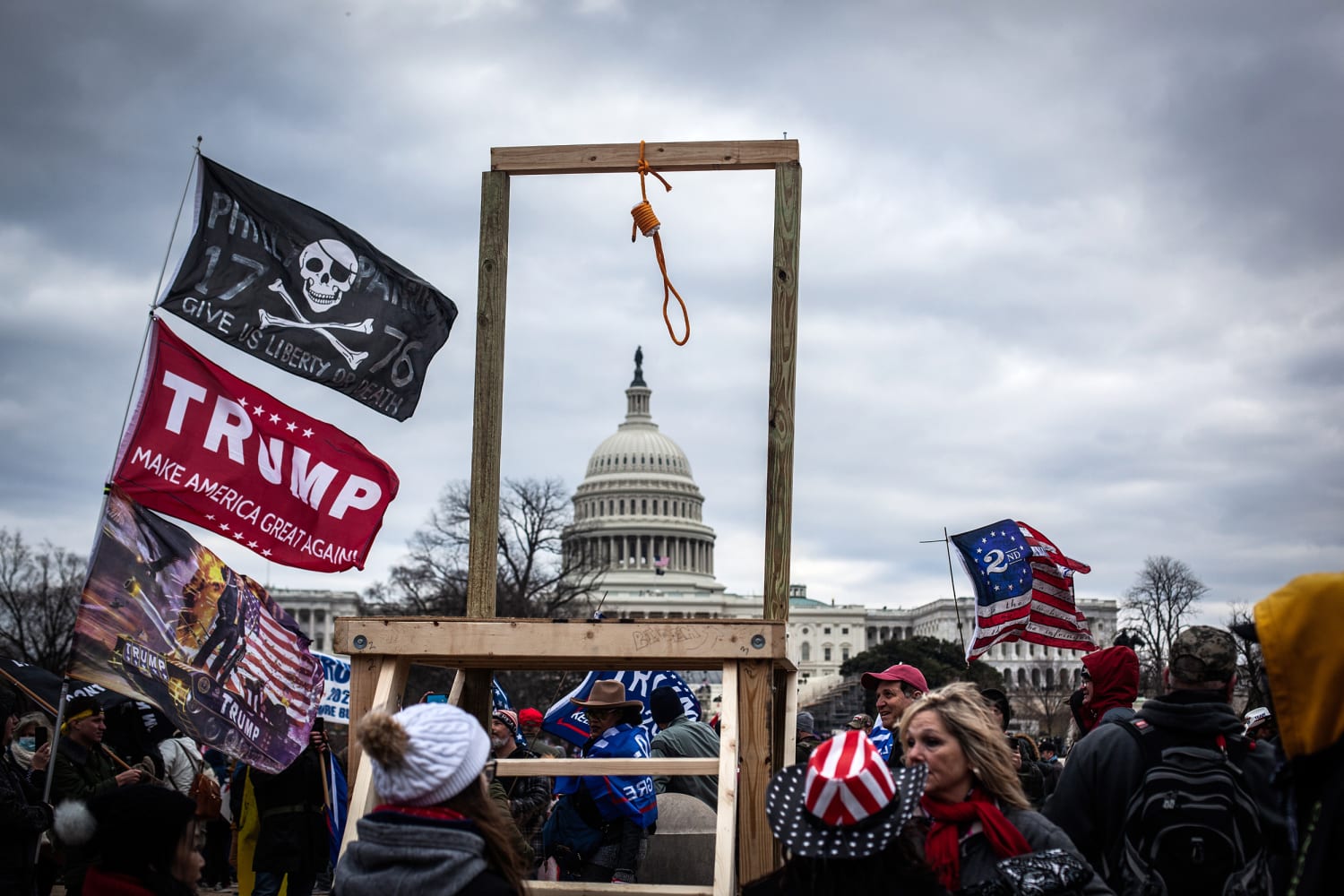 I know, but you're clearly not Mike "Onward Christian Soldiers" Pence, who can't figure out how to (maybe) run for President in 2024 without always having to talk about Donald Trump and the innumerable crimes he's committed.
On the one tiny hand, Pence has occasionally spoken out against the former guy publicly, like when he explained to a room full of GOP donors that "Trump was wrong" about January 6th and Pence's ability to overturn the 2020 presidential election results.
But on the other tiny greased palm, Pence knows what happens when MAGAts get big mad, and even Mother won't be able to protect him if they come for him again.
This is how we got yet another Pence interview full of a lot of nothing, thanks to ABC's Jonathan Karl, who asked him about the impending Trump indictments and his call for protest.
Pence sidestepped that by moving the Whataboutism goalposts to the edge of the roof of Trump Tower.
Sure, talk about the New York City "crimewave" instead of how the MAGA mob wanted to hang you, MiKKKey.
Mike Pence on ABC: "At the time when there's a crime wave in New York City, the fact that the Manhattan DA thinks that indicting President Trump is his top priority I think just tells you everything you need to know about the radical left." pic.twitter.com/rUwp8MtFVI

— Aaron Rupar (@atrupar) March 19, 2023
That's not an answer, is it?
THEY HAVE NO ANSWERS, just more smoke and propaganda. This is literally painful to watch.
Pence on Trump: "I had actually hoped that he would come around in time."

Pretty much says it all. pic.twitter.com/81i7hmBg9l

— Aaron Rupar (@atrupar) March 19, 2023
Everything Donald Trump did is 100% Donald Trump's fault, but his enablers also need to be held accountable.
The one good thing about the impending indictments is that Trump is going to throw everyone he can under the bus with him.
Dry-Kiss Mother goodbye, Mikey.
Meanwhile, the Sunday schadenfreude was hot and fresh on Twitter.
Mike Pence is such a pathetic POS. Never seen such a wish washy coward. History will hold him accountable as well.

— Stella Parton (@StellaParton) March 19, 2023
Jeffries: Pence knows better and he has embarrassed himself and that's unfortunate. pic.twitter.com/oFP3QBKdhX

— Acyn (@Acyn) March 19, 2023
Mike Pence had a chance for a bit of redemption, but he will go down in history as one of the single biggest cowards of all time. And no Mike, you will NEVER be president. This is beyond pathetic. https://t.co/ZbNBAGtOfw

— MeidasTouch (@MeidasTouch) March 19, 2023
Follow Tara Dublin on Twitter @taradublinrocks.
Editor's note: This is an opinion column that solely reflects the opinions of the author.