Arkansas Governor Sarah Huckabee Sanders (aka "Suckabee") is 100% her father's daughter.
In fact, I'm fairly convinced Sarah was spawned forty years ago on an old abandoned "Hee Haw" set after Mike Huckabee sacrificed a donkey and conjured the Devil to make a daughter-person in his own image.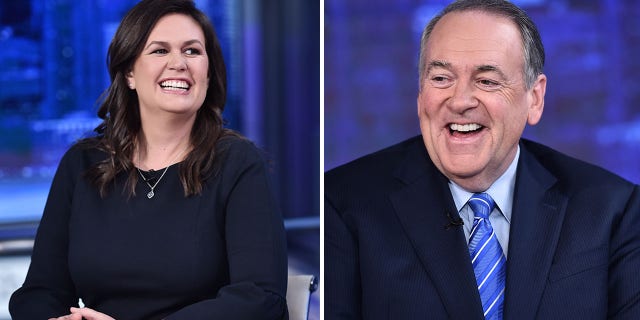 Sarah Suckabee was a super MAGA loyalist back when she was Donald Trump's Press Secretary, but she's apparently gotten a little more selective with her affections now that she's the Governor of the only state that makes sense for her to be governing.
Aside from being super busy lying about President Joe Biden while erasing any Latinx people in Arkansas, Suckabee has also supposedly brushed off an ask from her former employer to endorse his 2024 presidential candidacy because "My focus isn't on 2024," Suckabee said on "Fox News Sunday" in January.
Trump's been having a lot of trouble getting any public support from his former allies, I wonder why.
TFG is said to be "disappointed" that Suckabee reportedly told him she would "not yet publicly support him," which is why he's also denying he asked her in the first place.
The Orange Menace took to his flailing Truth Social trash app (which at least was running more smoothly than Twitter for a little while on Monday) to refute the latest facts he doesn't want anyone to know.
"As per a rather unimportant Fake News report in the NYT, I never asked Sarah Huckabee Sanders for an endorsement," Trump wrote. "I give endorsements, I don't generally ask for them. With that being said, nobody has done more for her than I have, with the possible exception of her great father, Mike!" he added.
Honestly, they all belong together at a feeding trough in an Arkansas State Penitentiary while doing each other's smokey eye makeup. Suckabee just sucks SO MUCH.
Last time I checked, President Biden didn't try to erase his Latinx constituents like you, Smokey Lies Suckabee pic.twitter.com/8tcl3wPNZL

— Tara Dublin (@taradublinrocks) February 18, 2023