He may have gotten a pardon from his equally criminal pal Donald Trump, but Paul Manafort's safe snowflake (tax) shelter in Florida was breached when a judge ruled last week that he has to pay $3.2 million in fines related to federal charges against him.
Miami U.S. District Judge Rodolfo Ruiz said that MAGAfort "failed to disclose foreign bank accounts" he used to "funnel millions of dollars" to himself without paying any income taxes.
Gosh, I wonder where he got the idea to do something like that.
It's anyone's guess, really.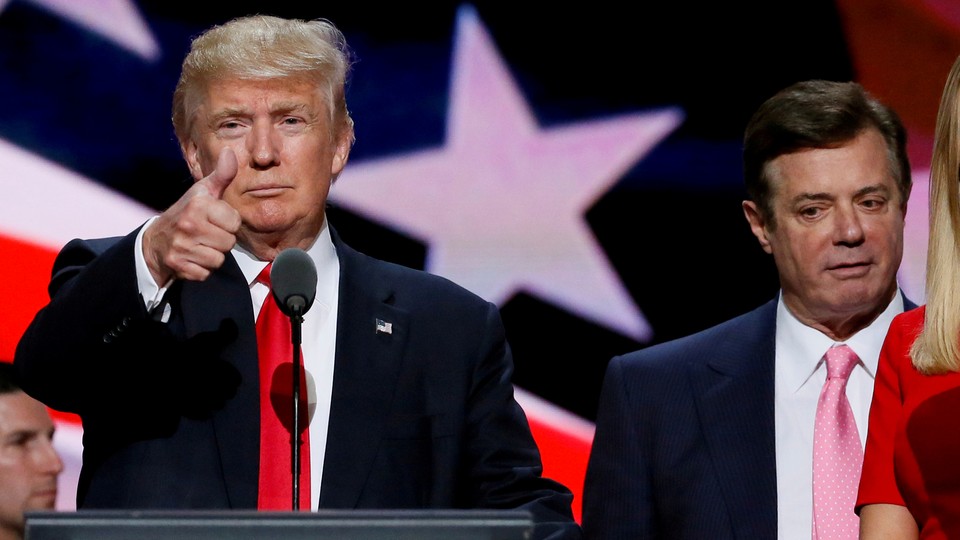 Manafort was charged in 2018 with eight criminal counts including tax and bank fraud. He also later pleaded guilty to two other counts: one was against the United States and the other was Conspiracy to Obstruct Justice, which should've come with a death sentence.
Instead, as part of his plea deal, Manafort was sentenced to a total of 7.5 years and then was pardoned by his co-conspirator.
YAY MURICA!
Thankfully, a federal pardon doesn't protect anyone from having to pay tax fines.
I guess someone forgot to tell that to Paulie Trumpnuts while he was busy juggling all of those lies and conspiracies on Trump's behalf.
Palm Beach County records show that the IRS withdrew federal tax liens totaling $6.3 million against Manafort for the years 2010-2014 and 2017 after he apparently paid those back taxes in 2021, The Florida Bulldog reported.
The judgment is based on Ukraine-hating Manafort's "willful" failure to "file timely legally required annual reports" disclosing his ownership or control of more than three dozen off-shore companies and accounts.
You know, just like you and me. I also have a hard time keeping up with my many off-shore tax shelters, don't you?
At least Twitter enjoyed watching something like consequences finally catching up to someone in the Trumpverse.
DOJ and Paul Manafort are entering a settlement for the fines he owes from his tax violations.

He'll pay over $3M.https://t.co/WV18KWxTvP pic.twitter.com/YpYlzZqvgm

— emptywheel (@emptywheel) February 22, 2023
Golf course, pvt lake, gold toilets etc discovered. The same Manafort then volunteered to manage Donald Trump's presidential campaign. Trump is another Putin puppet

— Mia Farrow (@MiaFarrow) February 23, 2023
An important side note I'd like to add is that Paul Manafort and Roger Stone created a lobbying firm in the 1980, Black, Manafort, Stone, and Kelly. They were one of the first political consulting groups hired by Ronald Reagan's 1980 presidential campaign. pic.twitter.com/1q9cptgR8w

— AnthonyAndrews (@anthony7andrews) February 26, 2023
Tara Dublin is a woefully underappreciated and unrepresented writer currently shopping a super cool novel that has nothing to do with politics while also fighting fascism on the daily.
Follow her on Twitter @taradublinrocks.
Editor's note: This is an opinion column that solely reflects the opinions of the author.