Please give me the confidence of a rich white guy with an international platform of millions who just shouts louder to drown out any truths that might come at him.
This applies to both "Real Time" host Bill Maher as well as his guest panelist Russell "I Dared to Remake a Dudley Moore Movie" Brand, neither of whom is good at listening and proved it on Friday night's episode of the HBO shoutfest.
Brand once enjoyed a bit of fame here in the U.S. thanks to his rock-star looks, charming British humor, and being briefly married to Katy Perry. After finally getting treatment for his drug addiction, Brand (allegedly) swapped heroin and cocaine for conspiracy theories to get his daily high.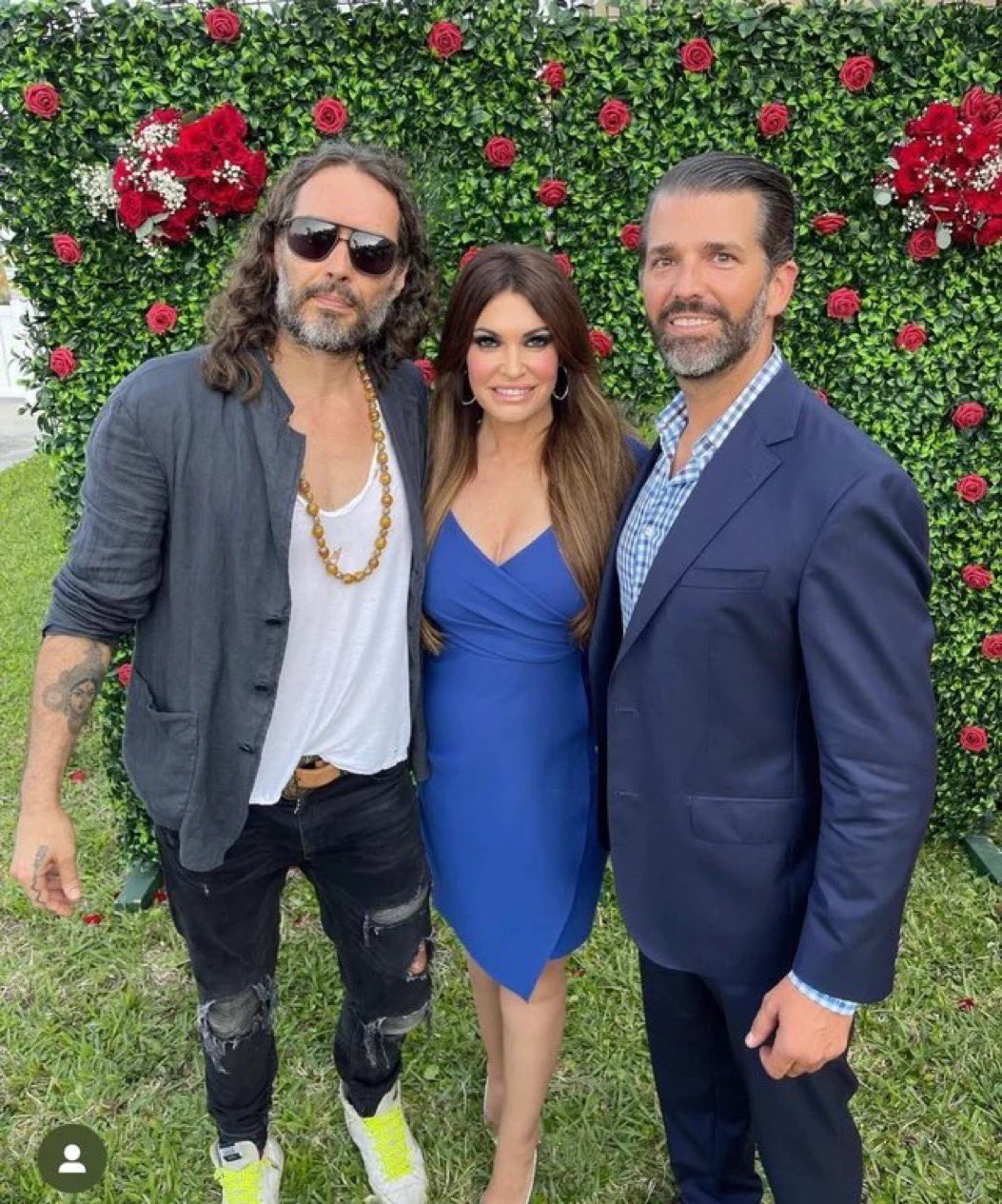 There's no real explanation as to why Brand is suddenly back and making the rounds on talk shows hosted by other mediocre white guys — he also hangs out with Joe Rogan, DANGER WILL ROBINSON! — but he's out there yelling tons of bullshittery over anyone who challenges him.
And on Friday night, Brand was challenged by someone infinitely smarter and better versed in the ways of how the American government should work: John Heilemann, the creator and host of The Circus on Showtime, who also has a nice side gig as a National Affairs analyst for NBC and MSNBC.
So maybe don't tell Heilemann that MSNBC is just as bad as Fox, Mr. Off-Brand, especially when you've made all of one appearance on the network and you just were on Fox with Rogan.
Brand tried it anyway, though. Watch him drop Rogan's name along with those of Julian Assange and Edward Snowden, then topping it off with a mention of Ivermectin during an increasingly unhinged and shouty filibuster.
https://twitter.com/taradublinrocks/status/1632051536699490306?s=20
Seriously, all that was missing from that insanity was Brand blaming COVID-19 on Hillary Clinton and Benghazi.
Twitter was as full of praise for Heilemann as it was of disdain for Maher and Brand. Let's watch!
Russell Brand may be the most annoying human being on Earth.

Johnny Depp fashion + Cockney accent + cynical, high energy, populist-fantasy platitudes posing as high-minded intellectualism. pic.twitter.com/BhKwBVRDdX

— J-L Cauvin (@JLCauvin) March 4, 2023
Russell Brand has always been trash. We just gave him a pass cause he was in some movies we thought were funny 15 years ago. Left is from 2014, right is from a party for Rumble, an alt-right platform he streams, exclusively, on this week. pic.twitter.com/PNUuz4JaEZ

— Jesus F. Christ (@NotTHEJesus) February 28, 2023
Just watched Russell Brand try to say MSNBC is equivalent to Fox and to one of MSNBC big stars John Heilemann who simply asked him to give 1 example of an MSNBC host saying something they don't believe. Brand sighted the effectiveness of Ivermectin. What a sad joke he has become

— Pete Dominick (@PeteDominick) March 4, 2023
Tara Dublin is a woefully underappreciated and unrepresented writer currently shopping a super cool novel that has nothing to do with politics while also fighting fascism on the daily.
Follow her on Twitter @taradublinrocks.
Editor's note: This is an opinion column that solely reflects the opinions of the author.