When they're not actively trying to kill off their own voting base by introducing cuts to Social Security and SNAP benefits, Republicans are treating the members of President Joe Biden's family (who all live in the private sector) as their own personal scapegoats for everything Donald Trump actually did.
The GOP is a death cult, and I don't need anyone to try to change my mind.
Aside from making Hunter Biden a whipping boy for their pure jealousy–their dads never told them they loved them like Joe Biden does–now they're lamenting that they never got the chance to prosecute the President's late son, Beau Biden, who died of brain cancer in 2015.
No, really. They're just THAT ghoulish.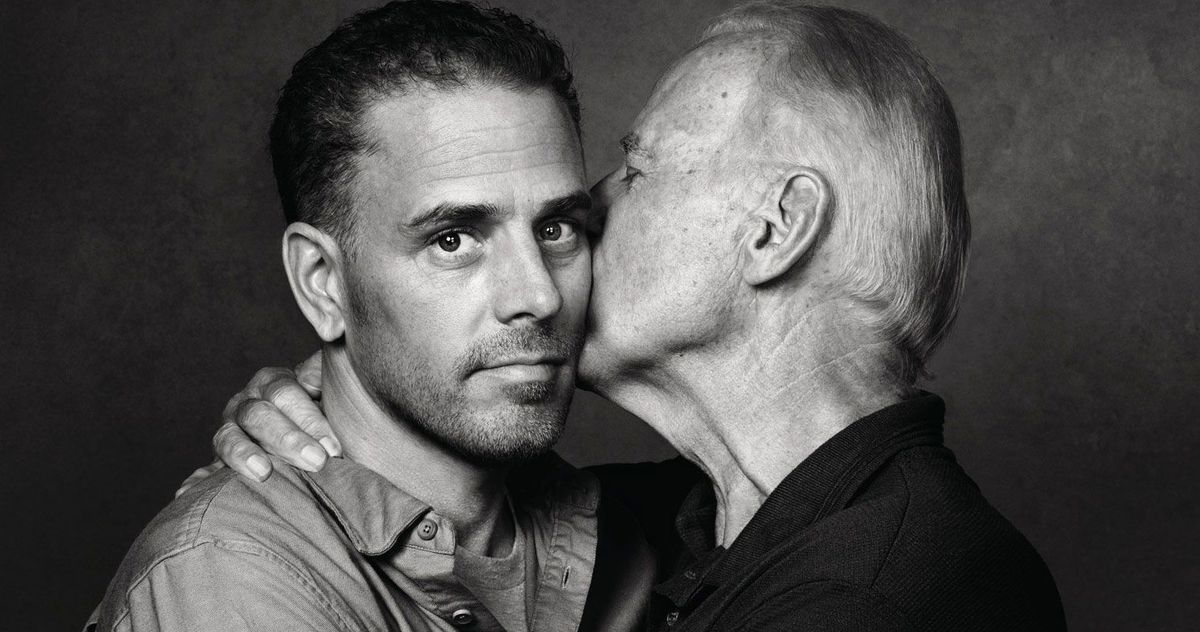 The GOP will implode AND explode if the U.S. Attorney for the District of Delaware, David Weiss (a Trump-era appointee who has been investigating Hunter Biden's taxes beginning in 2018) doesn't bring charges against Hunter, and they've already front-loaded their outrage if that happens.
During an appearance on former Fox Business host Lou Dobbs' podcast–which already tells you PLENTY about the mentality we're dealing with–House Oversight Committee Chairman Rep. James "Not A" Comer (R-KY, and you're welcome to make all the lube jokes you want at his expense) said the quiet QAnon quackery very loudly.
While railing against Hunter for *checks notes* existing while struggling with the disease of addiction, Comer also lamented that the GOP never had a chance to go after Beau Biden when he was still alive.
Comer-over told Lou-ser Dobbs that Weiss had had an opportunity to go after the Bidens "years ago," and then he dug a new low for the GOP in real time.
"In fact, it was Beau Biden, the president's other son, that was involved in some campaign donations from a person that got indicted," he propaganda'd, "as well as Joe Biden was involved in some of these campaign donations when he was a senator, and then when he ran for president against Obama."
The dangerous stupid burns white hot, and Twitter was all over Comer & the GQP for this latest new low for humanity.
GOP Oversight Chair Comer Attacks US Attorney For Not Prosecuting Biden's Son — Now-Deceased Beau Biden https://t.co/0aDN33naWm via @mediaite pic.twitter.com/bW3Cb8JunH

— Tommy moderna-vaX-Topher (@tommyxtopher) March 1, 2023
Kentucky Nazi James Comer is attacking the dead son and Iraq Veteran Beau Biden.

Comer is an unworthy cruel traitor and coward. #VeteransPatriotsUnite #Veteran @potus #Kentucky #GOP

— Pericles (@orixaba) March 1, 2023
https://twitter.com/Laurieluvsmolly/status/1630956722264080384?s=20
adventures in @HouseGOP oversight! just yesterday:

– James Comer lamented not being able to prosecute the late Beau Biden.

– MTG angrily blamed Biden's border policies for a July 2020 tragedy.

– Matt Gaetz accidentally cited CCP propaganda to attack US aid to Ukraine. pic.twitter.com/thteQLv64l

— Jesse Lehrich (@JesseLehrich) March 1, 2023