We've all been waiting for Fulton County District Attorney Fani Willis's "imminent" announcement about potential indictments from the Special Grand Jury's investigation into Donald Trump's 2020 election fraud.
Instead, we got the foreperson of the Special Grand Jury out there acting like she's a TikTok creator spilling the tea on some new mascara, and Trump's legal team is all big mad about it.
The many videos now available of Emily Kohrs show someone who shouldn't have made it past the first round of jury selection, let alone all the way up to a Special Grand jury.
Kohrs admitted to getting starstruck over Rudy Giuliani (ew) and seems to think her role as Grand Jury foreperson means she should be making a media blitz tour to not-technically-spill any legal tea, but rather tease "more than a dozen" potential indictments.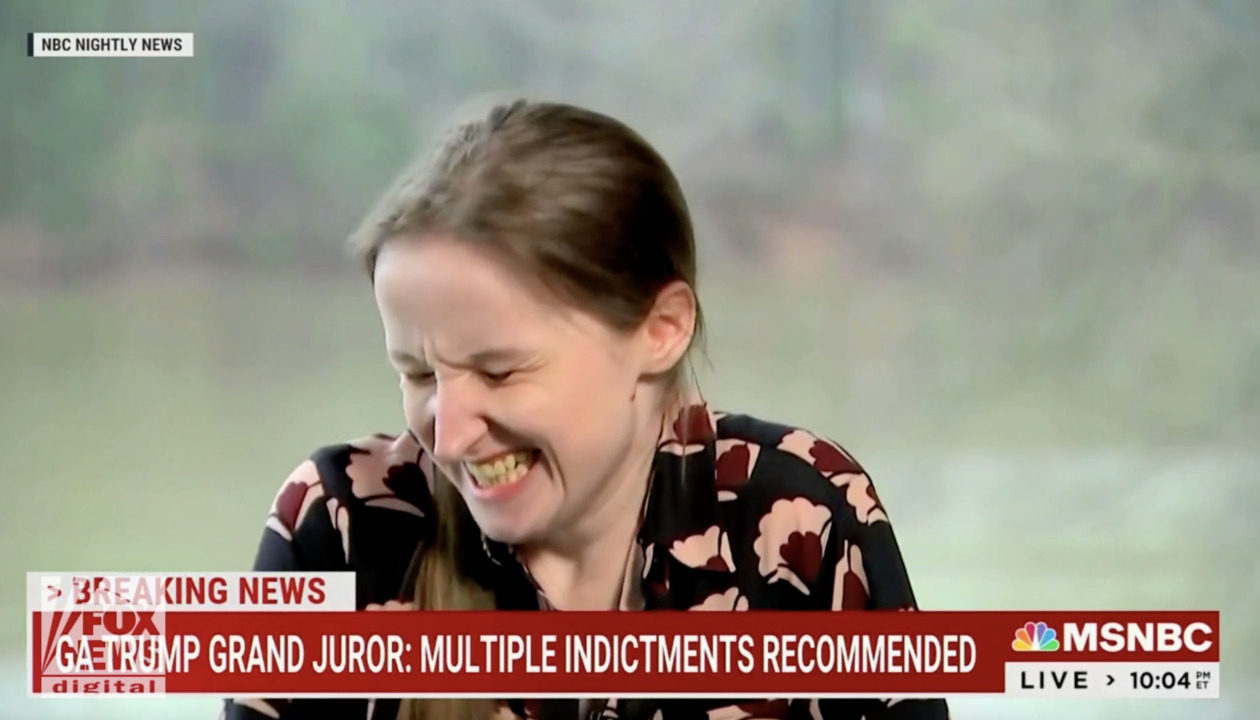 "You're not gonna be shocked," by the jury's recommended charges for several individuals, Kohrs told the New York Times without naming any of them, but implied that Trump is on the list.
(I swear, if this gets Kohrs a book deal before I get one, I might implode.)
Trump's brilliant (not) legal team accused the Special Grand Jury of running a "clown-like" investigation
Defense attorney Jennifer Little told the Atlanta Journal-Constitution on Wednesday that "This type of carnival, clown-like atmosphere that was portrayed over the course of the last 36 hours takes away from the complete sanctity and the integrity and, for that matter, the reliability" of the investigation. "You want folks to have faith and trust in not only the system, but in the results of your investigation," Little said. "How can anyone looking at what we've now seen have faith and trust in the results of this investigation?"
That's the Donald Trump method of questioning the legal system by turning it around on the people investigating you.
Meanwhile, Twitter was enjoying the leaked scenes from the reboot of "Deliverance" as if it was shot on an iPhone using cartoon filters.
I believe Emily Kohrs, the grand jury foreperson in the Trump Georgia witch-hunt, clearly has Trump Derangement Syndrome. pic.twitter.com/TyfPvEuUr0

— Old School Eddie (@Old_SchoolEddie) February 23, 2023
There's something a bit disturbing about #EmilyKohrs acting giddy like the hot guy at the party just hit on her… pic.twitter.com/aLxbMICXm0

— Andy Ostroy (@AndyOstroy) February 22, 2023
The backlash to the Fulton County foreperson is exactly why Jack Smith is running his investigation so methodically (ironically what leads to most people complaining about the investigation going too slow). Don't confuse silence for weakness.

— Brett Meiselas (@BMeiselas) February 23, 2023