Two years after Trump supporters attacked the U.S. Capitol on January 6th, Democratic lawmakers in several states are sending a novel message:
"Anyone who engages in an attempted overthrow of the government shouldn't be allowed to run it."
What a novel concept! Maybe that should be a federal thing for when sitting members of Congress help civilian right-wing loonies with some treasoning, but I'm getting ahead of myself here.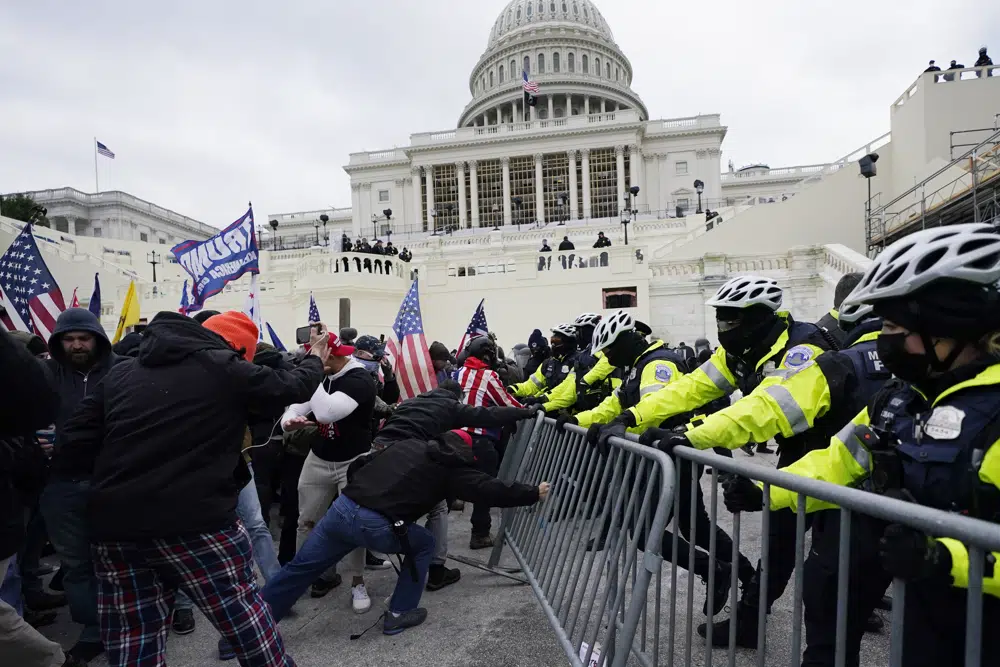 So far, New York, Connecticut, and Virginia have also introduced bills that may vary a little in scope, but deliver the same essential guidelines in their proposed legislation, which would prohibit anyone convicted of "participating in an insurrection from holding public office or a position of public trusts, such as becoming a police officer."
The states chose to take up the legislation after the January 6th House Select Committee's final report, which concluded that Donald Trump criminally engaged in a conspiracy to overturn the lawful results of the 2020 presidential election that he lost and later refused to take any action to stop his supporters from attacking the Capitol.
Aside from the four criminal referrals to the DOJ for Trump and his lawyer, John Eastman, the January 6th Committee sent ethics referrals for several House Republicans for their refusal to comply with the panel's subpoenas.
Now that the GOP is enjoying a razor-thin House Majority, Senate Democrats could take up those ethics referrals and also perhaps follow the states' leads by introducing similar legislation at the federal level.
And maybe they could hurry up, because too many Republicans still refuse to see the attempt to violently halt the presidential certification as an insurrection.
A scarily strong majority of the Republican Party continues to believe that President Joe Biden was not legitimately elected, and thanks to the GOP's plans to dumb down America, school kids in Red states are being taught different versions of the attack.
Those who attempted to block the peaceful transfer of power on January 6th should absolutely never get to have any influence over the law.
Could someone also tell this to Merrick Garland now, please?
Tara Dublin is a woefully underappreciated and unrepresented writer currently shopping a super cool novel that has nothing to do with politics while also fighting fascism on the daily.
Follow her on Twitter @taradublinrocks.
Editor's note: This is an opinion column that solely reflects the opinions of the author.