This New Year's Eve, Donald Trump is capping off his spectacularly terrible year with the release of his tax returns and four criminal referrals from the Department of Justice, among other things.
So why not throw a New Year's Eve party at his secure storage facility in Florida to pretend everything's fine, while essentially everyone on the guest list deserves to be indicted?
Not only will the King Baby's New Year be utterly miserable because it's getting really hard to breathe with all of those walls closing in on him, but he also has to share the spotlight with his oldest adult son, Don Jr, because December 31st is his birthday.
And if there's anything Don Sr. hates, it's likely Don Jr.
Many have compared the last gasp of MAGA to the sinking of the Titanic (aka the Trumptanic), but since it's New Year's, I think it's more appropriate to substitute the fictional S.S. Poseidon instead.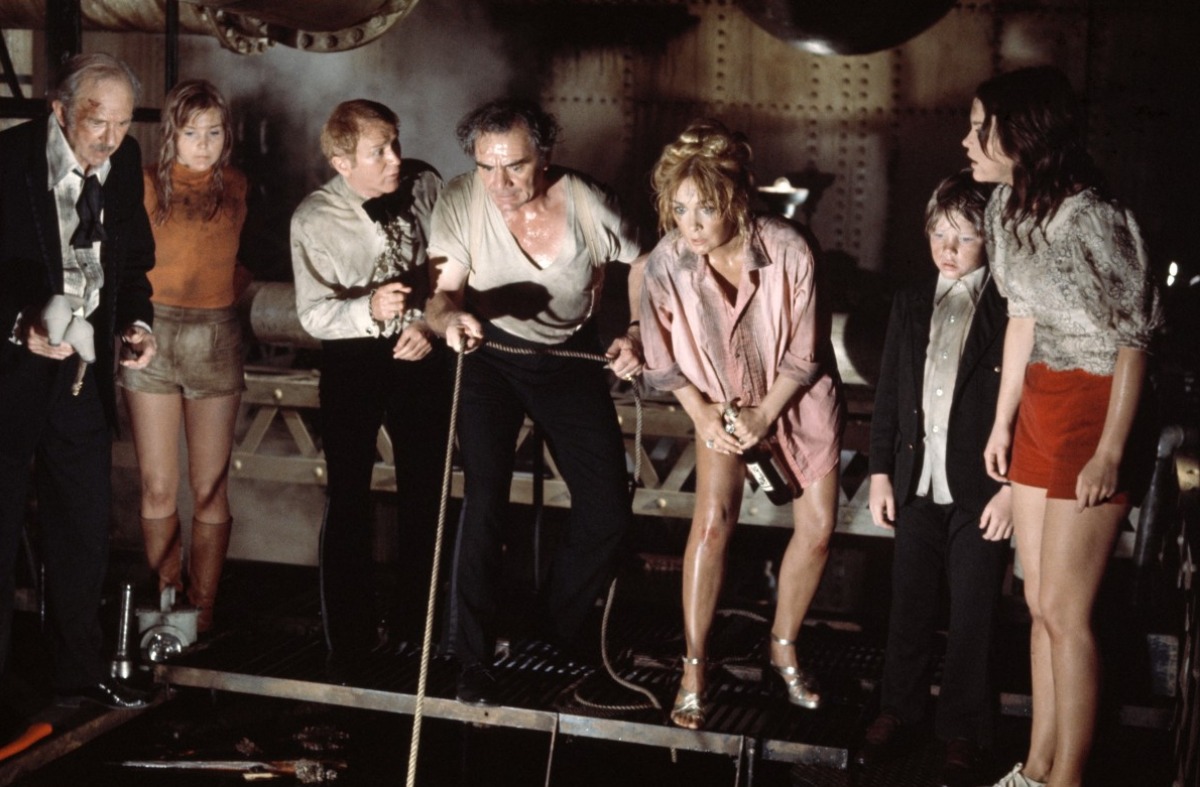 In case you're not old enough to get the reference, I'm talking about the movie The Poseidon Adventure, which is about a luxury cruise ship in the Mediterranean that gets hit by a rogue wave and a small group of people who try to navigate their way out.
It's all kinds of cheesy popcorn fun with plenty of hammy scenery chewing by the likes of Gene Hackman, Ernest Borgnine, and Shelley Winters.
(PSA: watch the updated "Poseidon" remake at your peril)
The cursed vessel that is Mar-a-Lago might not roll over and sink into the ocean at midnight, but its passengers are still similarly doomed, metaphorically speaking.
There's no way anyone in TrumpWorld is making any real resolutions, and there's also no way it's going to be very much of a rockin' New Year's Eve for anyone whose name appears in the January 6th House Select Committee's final report, to cross my outdated 1970s references.
But when the ball drops, they shouldn't be singing "Auld Lang Syne."
Instead, they should take the advice that was given in The Poseidon Adventure by the character of New York City cop Mike Rogo (played by Borgnine):
"Tell them to break out their hymnbooks and start singing 'Nearer My God To Thee."
Happy New Year, dear readers.
It won't be for Trump.
Tara Dublin is a woefully underappreciated and unrepresented writer currently shopping a super cool novel that has nothing to do with politics while also fighting fascism on the daily.
Follow her on Twitter @taradublinrocks.
Editor's note: This is an opinion column that solely reflects the opinions of the author.