A Florida teacher just got caught outrageously injecting white supremacy into her school and lying to administrators when parents complained. The teacher was only caught by HuffPost reporters because of her white nationalist podcast "Unapologetic," in which she bragged about her exploits, poisoning young minds.
Dayanna Volitich is a 25-year-old social studies teacher at Crystal River Middle School – an exurban county with 141,000 residents, two hours north of Tampa, Florida – but by night she tweeted and hosted a podcast under the name Tiana Dalichov.
But Volitich/Dalichov didn't guard her secret identity carefully, telling Twitter followers her age and listing her real hometown, Crystal River, which has fewer than 4,000 residents. HuffPost saw a story about her podcast (embedded below), which led to her incendiary tweets (also below) and ultimately to photos and public records that eventually unmasked Dayanna Volitich's racist alter-ego Tiana Dalichov. HuffPost wrote:
In her most recent podcast on Feb. 26, a guest railed against diversity in schools, dismissing the idea that "a kid from Nigeria and a kid who came from Sweden are supposed to learn exactly the same" and have the "same IQ." Volitich enthusiastically agreed with the guest, and went on to argue that "science" has proven that certain races are smarter than others.

In the same episode, Volitich boasted about bringing her white nationalist beliefs into the classroom and hiding her ideology from administrators. She said that when parents complained to the school's principal about how she is injecting political bias into the classroom, Volitich lied to the principal and said it was not true.

"She believed me and backed off," she said.

Volitich also agreed with her guest's assertion that more white supremacists need to infiltrate public schools and become teachers. "They don't have to be vocal about their views, but get in there!" her guest said. "Be more covert and just start taking over those places."
Add your name to millions demanding Congress take action on the President's crimes. IMPEACH TRUMP & PENCE!
Dayanna Volitich defies the stereotype of the typical hardcore racist; she's young, female and a professional.
Her virulent views include anti-Semitism, a rampant hatred of Muslims, tweeting compliments for David Duke and no compunction about injecting it all into the classroom.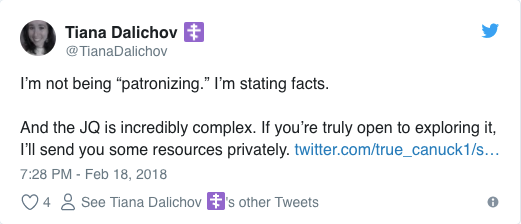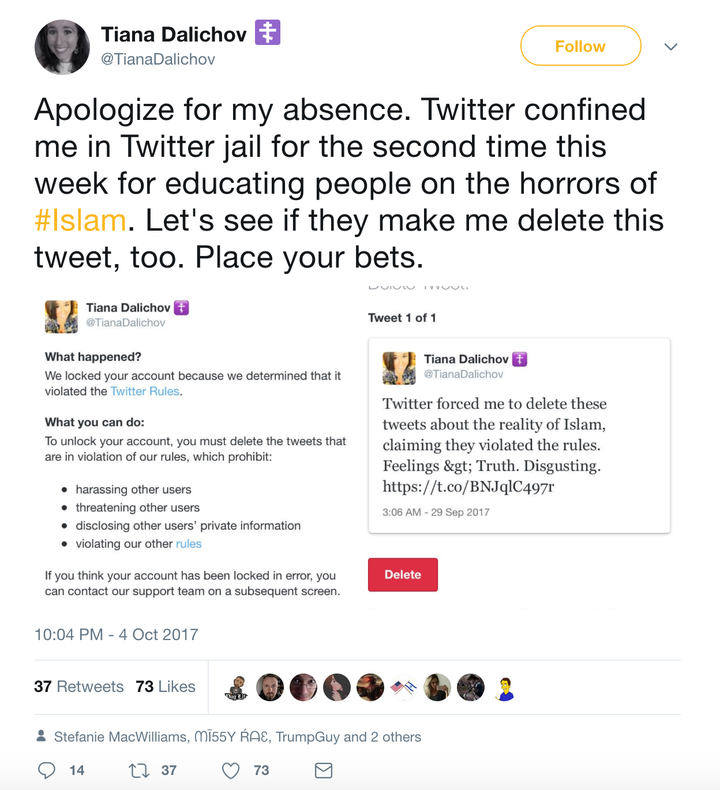 Volitich didn't want to broach the politics of Trump directly in the classroom discussions for fear of getting caught, but she did it anyway and bragged about it.
Volitich made clear on another podcast this year that her students know her political beliefs.

On an episode of the conservative "Resistance Podcast," she said her students often repeatedly asked her who she was going to vote for in the 2016 election.
She said we wouldn't tell the students, fearing retribution from administrators.

But she said she told them, "if you can figure out who I voted for, you can put the name in this basket on my desk and we'll see how many of you can figure it out … I will give your class a reward.'"

She said all of her students guessed correctly by using "logic" and "engaging" with what she was teaching.
It's disgusting to think that a school teacher could be a secret racist and use her job and relationship to lie to administrators while molding the minds of children.
Dayanna Volitich is obviously shameless about her white nationalism and support of Trump.
But when HuffPost revealed her secret double life to the Citrus County School District, she yanked all of her social media accounts.
Listen to the Florida teacher HuffPost caught secretly spreading white nationalism brag about it in this podcast: